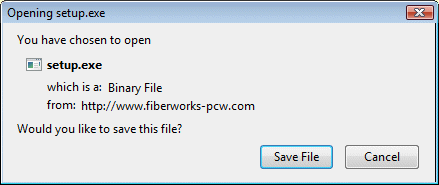 The different downloads may have different names to distinguish versions, e.g. Br4216setup.exe and Silver4236setup.exe.

Click on Save File. Windows will then ask you where to save (see next panel).
These illustrations are taken from Windows Vista. Other Windows versions may have slightly different framing, but the content of the panels should be similar.