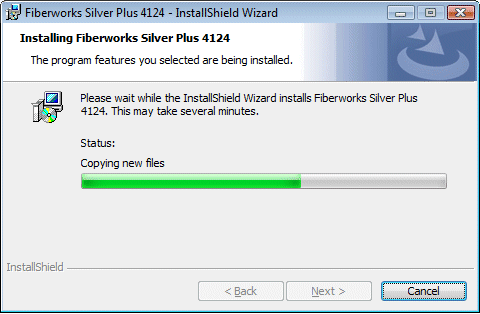 Patience ....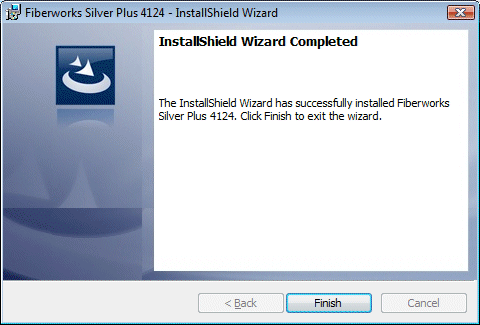 Congratulations! It's installed.
Look on your desktop for new icons, one program icon labelled pcw.exe, and one (or two for Silver Plus) icon for the manual(s). An entry called Fiberworks has also been added to the Programs list on the Start Menu. This contains listings for the program pcw.exe and the manual(s).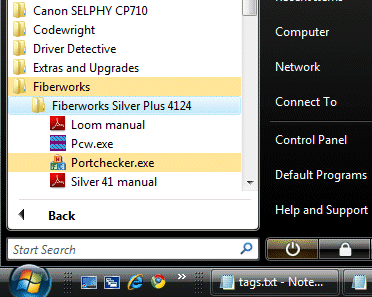 Above: new style Vista Start Menu. Below: old style Vista Start Menu.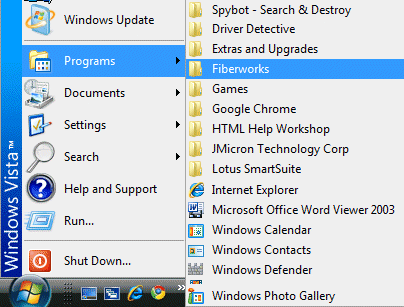 The installation also creates a folder within your Documents folder (My Documents in Windows XP) called My Weaving. Within this folder are two more folders, Samples, containing sample files for you to examine, and My Designs, a location for you to hold your own weaving files.
If you already have folders set up for your weaving files you are free to use them too.
If you installed Silver Plus, you will also find an item called Portchecker in the Fiberworks section of Programs on the Start Menu. This is a diagnostic tool you can use if you have difficulties establishing a connection to a loom.